Steve has been involved in the development, management and construction of over 150 projects including cost sensitive low rise structures, retail malls and monumental high rise buildings across the continental U.S., Hawaii, and Asia.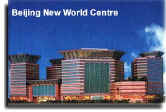 Steve's experience, spanning two decades, has helped him develop superior expertise in curtain wall building facades. He has provided expert testimony in litigated cases and technical advice to resolve contractual disputes.
His most recent experiences have included the technical design of the curtain wall systems of several of Hong Kong's most prestigious high-rise projects.
Centre Tower, Costa Mesa, California
Morrison Knudsen Headquarters, Boise, Idaho
Irvine Corporate Plaza a.k.a. Centre Tower, Irvine, California
Blue Cross Blue Shield Headquarters, Durham, North Carolina
Clinical Sciences Building, St. Louis, Missouri
Jefferson State Office Building. Jefferson City, Missouri
Southwestern Bell Telephone Headquarters, St. Louis, Missouri
Prudential NW Business Campus, Minneapolis, Minnesota
Prudential Energy Project a.k.a. Enerplex, Princeton, New Jersey
1999 Broadway, Denver, Colorado
Intertech West, Denver, Colorado
Citadel Office Building, St. Louis, Missouri
900 N. Michigan, Chicago, Illinois
Raritan Plaza, Raritan, New Jersey
AT&T Town Pavilion, Kansas City, Missouri
Fox Plaza, Century City, California
One Denver Technical Center, Denver, Colorado
Crate & Barrel Headquarters, Northbrook, Illinois
1800 Grant Street, Denver Colorado
Eagle Gate Plaza, Salt lake City, Utah
Fairview Park, Fairfax, Virginia
Museum of Modern Art, New York, New York
1000 Wilshire Blvd., Los Angeles, California
Holiday Inn at Raritan, Raritan, New Jersey
Fairmont Hotel, Chicago, Illinois
American Medical Office, Washington D. C.
Koll Center Orange, Anaheim, California
1585 Broadway, New York, New York
Alemeda Towers, Kansas City, Missouri
712 5th Ave., New York, New York
Cobo Hall Expansion, Detroit, Michigan
Koll Center San Diego, San Diego, California
Tysons II, Tysons Corner, Virginia
St. Lukes Hospital, Kansas City, Missouri
Equitable Building, Chicago, Illinois
Renaissance Square, Phoenix, Arizona
Temple RLDS, Independence, Missouri
Daytona Beech Marriott, Daytona Beech, Florida
New Orleans Airport Hilton, Kenner, Louisiana
Waikiki Landmark, Waikiki, Hawaii
University Mall, Carbondale, Illinois
Lindenwood Apartments, Cape Giradeau, Missouri
Corporate Place, Tulsa, Oklahoma
Kelly Field Bank, San Antonio, Texas
Wanchai Towers 1,2 & 3, Wanchai, Hong Kong
Regional Council Chambers and R.S.D. Headquarters, Sha Tin, Hong Kong
Kwun Tong Lawcourts Building, Kwun Tong, Hong Kong
Tuen Mun Lawcourts Building, Tuen Mun, Hong Kong
Harbour Building, Central, Hong Kong
The Waterford, New York, New York
North Point, Philadelphia, Pennsylvania
Blvd. 40, Addison, Illinois
Lighton Tower, Overland Park, Kansas
Ontario Place, Chicago, Illinois
Liberty Street Office Building, Reno, Nevada

Consulting services to the Hong Kong Government. Duties included:
* Supervise the development of the technical specifications anticipated for new curtain
wall construction for the Hong Kong Government Architectural Services Division.
* Investigation of glass failures on nine government projects ranging in height from nine to forty stories.
* Review of construction documents and field erection of curtain wall systems on two new 35
story government office towers.

Curtain wall consulting services on Times Square, Hong Kong, a twin tower office building in
North Point, Hong Kong. Duties Included:
* Development of contract documents and facade testing procedures
* Establishment of design performance criteria
* Tenders' proposal reviews for technical merit
* Review of curtain wall contractor submittals

Curtain wall consulting services on Waikiki Landmark, a twin tower condominium in
Honolulu, Hawaii. Duties included:
* Development of contract documents and testing procedures
* Evaluate wind tunnel test results
* Establish performance and design criteria
* Review subcontractor proposals for technical merit
* Review subcontractor's submittals
* Monitor full scale mock-up testing

Curtain wall consulting services on Warwick Towers, a 30 story condominium in Houston, Texas.
* Provide a forensic study of the failed cladding system.
* Review and critique established contract documents and performance criteria.
* Evaluate facade installation, materials and performance.
* Review remedial program for cost effectiveness and technical merit.
* Assist in developing a agreeable resolution to contractual obligations of all parties.


Member of the American Society of Testing and Materials (ASTM), E-6 Committee on Performance of Buildings


Member of the International Conference of Building Materials (ICBO)


Member of the Building Environment & Thermal Envelope Council (BETEC)


Former Domestic and International Project Manager for Heitmann & Associates, Professional Cladding Consultants


Former Senior Associate with Kovarik & Associates, Civil Engineers and Project Developers.


Universities and Colleges attended include: Washington University, Jefferson College, Forest Park College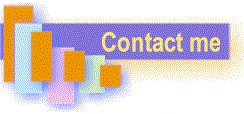 ACSI Ltd.
20A One Capital Place
18 Luard Rd
Wanchai, Hong Kong, China
Phone: 852.2973.0459
Fax: 852.2527.2400

E-mail Steve Downey at sdowney@curtainwall.com

Project Gallery|Services|Corporate|Personnel|Employment |Contact Us
Proud sponsors of www.curtainwall.com